About NY Limousine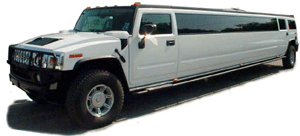 New York Limo was established to provide first class service to New Yorkers and those visiting New York, no matter what part of the city they're coming or going from. Our elite limousine company serves all five boroughs of New York City: Manhattan, Brooklyn, Queens, Harlem, and Staten Island. We also travel to the New York metropolitan suburbs and provide transportation for an endless variety of events.
Our vehicles are lovingly maintained so that we can ensure our clients' safety and comfort on each and every journey. We only hire professionally licensed drivers who are friendly, courteous, and knowledgeable about the streets throughout the city. When you're in a New York Limo, you're in the hands of the best drivers of New York City, seated in the most luxurious vehicles on the road.
Each passenger we take in one of our New York Limos is treated like a VIP, whether we're taking a group of teenagers to the prom, chauffeuring a starlet to a movie premiere, or driving a well-known politician. No matter who's sitting in our luxurious leather seats, our goal is the same: to provide five star service all the time, every time. We're New Yorkers, and we can't wait to share our city with you.
CONTACT INFO